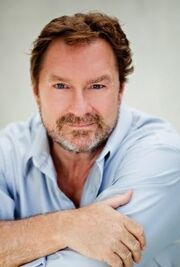 Stephen Root (born November 17, 1951) is a veteran American actor and voice actor.
Section heading
Stephen Root has starred in films like The Coen Brother's No Country for Old Men and O Brother, where art thou. Root has also appeared in Robocop 3, Office Space, J. Edgar and The Lone Ranger. He has also voiced characters in such animated films as Finding Nemo, Ice Age and Rango.
In the TV Series Fargo, Stephen Root plays Burt Canton, Dr Michaelson aka Lorne Malvo's dentist co worker.